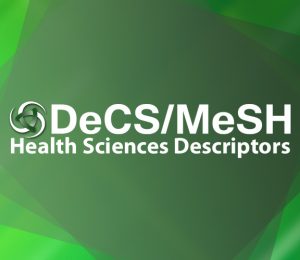 Important note
Consulting DeCS online does not require downloading its database, and there is no need for a license to consult it online. The DeCS/MeSH search retrieves the descriptors that describe (index) the subjects of the articles in the Virtual Health Library (VHL) databases. For instructions on how to search the VHL portal go to: https://bvsalud.org/en/8246-2/
Licensed use (free)
ATENTION: The licensing processes are momentarily suspended.
For copyright protection, the download of the DeCS/MeSH thesaurus is offered free of charge through a usage license.
Therefore, we ask that you first complete our standard DeCS/MeSH pre-License Agreement form.
Once we receive this information, your application will be reviewed and a license for each language will be issued.
After we receive this information, we will send you a license for each requested language.